Yahoo worked with McClatchy's New Ventures Lab to adapt our original photogrammetry-captured 3D assets for use online and in the Yahoo News AR app on iOS. I captured the assets in the field with a DJI Inspire 2 drone, processed them in RealityCapture and handled project management and coordination between our team and Yahoo during model optimization and cleanup.

Some assets were highlighted with individual stories on the Sac Bee's website. In some cases, like this housing example, 3D explainers were created with hotspots in Sketchfab embeds displaying extra info. I captured, processed and helped optimize this home from Paradise, and wrote the copy and placed the hotspots.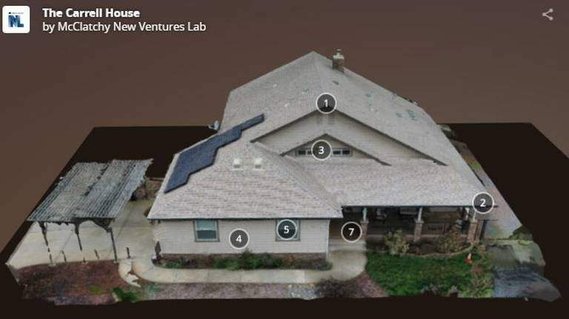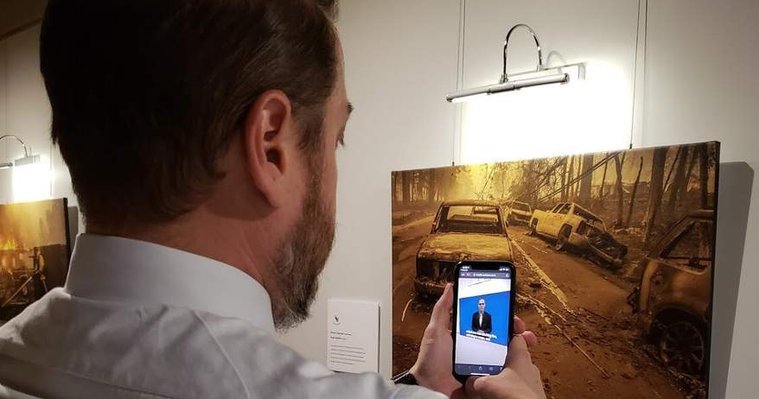 The Sac Bee and McClatchy's New Ventures Lab hosted a fundraising event for fire relief efforts. In addition to showcasing several 3D assets, the event featured AR activations on photos where visitors could see behind-the-scenes interviews with Bee reporters and photographers. I produced and edited the interviews and did Agile project management for the 8th Wall WebAR project that powered them.