360 documentary originally produced as part of a Master's capstone project at Arizona State University's New Media Innovation and Entrepreneurship Lab. Re-edited with Terrainial VR, where I did waterfall project management for stitching and post-production.

Also at the New Media Innovation and Entrepreneurship Lab, I led a team of students in building an original, interactive mobile VR experience around existing 360 video reporting from the border. I did Unity development and waterfall project management for the NABEF award-winning project.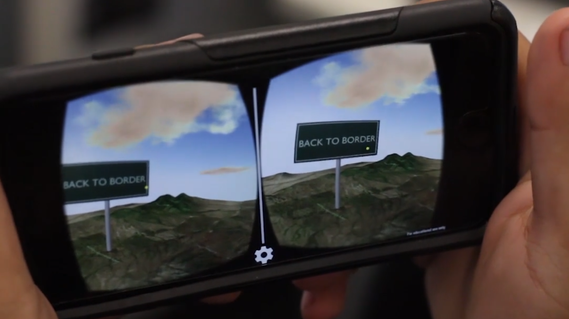 The success of our earlier 360 border documentary led to the Terrainial VR team being selected for the first ever Google Jump Start cohort, where we received access to experimental cameras and technical support from Google's VR team. I filmed for the project along the border, made post-production graphics and facial blurs and did Agile project management for our full production workflow. The project is unreleased.